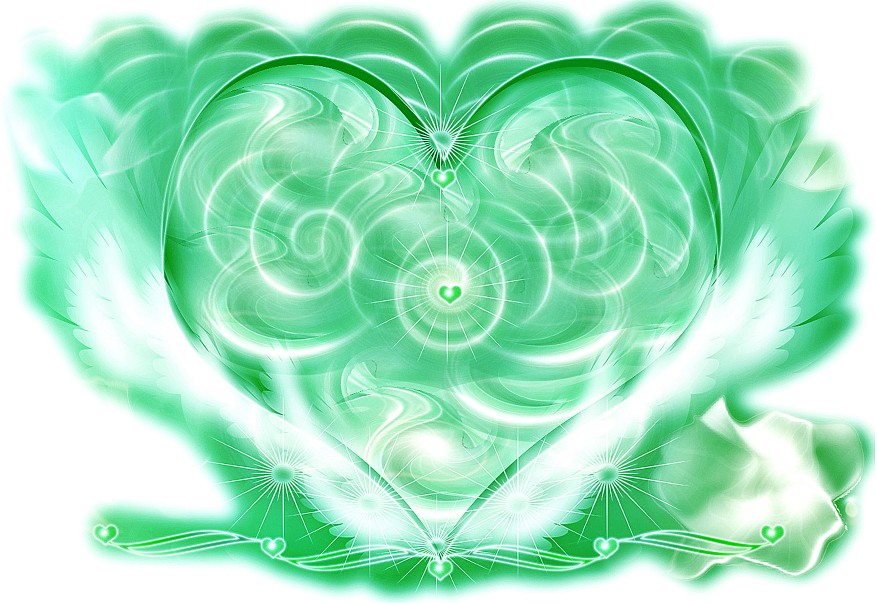 There is nothing more satisfying then positive feedback. Here David Ashworth shares with us a number of this weeks top shares.
Please keep your feedback coming in!
We learn from your comments.
---
A Little bit of this week's Feedback
The – Divine Plan – Healing System
Dear David,
Thanks for your love and blessings and everything else. It is great to have found an "easy ritual" or possibility like that to illuminate life and be able to step on a spiritual path so effectively. I'm looking forward to walk this path for the rest of my life, at least of this one :-).
Much love from Switzerland
Ingo
---
My Solstice Light Transmission Experiences
Dear Tim and Dave,
I had two very different experiences in my two sittings in the Emerald Heart Light Transmissions over the solstice.
The first is too hard to describe in words that coherently convey what happened and do it any justice while the second was more mundane but probably more immediately meaningful for my development. The first sitting began with a profound experience where I immediately had a sort of waking dream. I felt I was being shown the nature of reality and how it was all an illusion. The physical dimension felt wafer-thin with no depth and was just a moment away from all kinds of other dimensions. Then, in my mind, I was walking down my garden and I knew the world was being constructed just beyond the awareness of my physical senses and, with every step forward, more was added so that there was always something for me to "walk into" as it were.
I knew that all I could see was a projection from my heart where I literally created what was around me. The best analogy I can come up with is that of being in a cinema and seeing the flickering beams of light coming from the projection booth that paint a picture on the screen. In this waking dream I could see that Light was shining out into the world from my heart but passing through my fears and beliefs on the way where they acted like shadow-hands making their impressions and being created in the physical world for me to see. However, the physical world and all it contained wasn't static. Instead, it was being disassembled and reassembled constantly from one moment to the next and done so according to my beliefs. In this way I knew that if I could suddenly shift my consciousness then my experience of the world would instantly shift too. In this way miracles were indeed possible.
---
Dave explains the above experiential phenomenon from his own visions, in his book The Keys of Transformation
The second session the next day was completely different inasmuch as it was less dramatic but the Light penetrated far more deeply into me then anything else has done to date. I could feel it getting into my heart and stirring things up. Fear was front and centre (surprise, surprise) and the Emerald Heart kicked off a period of intense feelings that will probably keep me busy for a while and, while not terribly pleasant, I am deeply grateful for this Light.
Phil Grant
Divine Plan Healer
---
One-to-One Shamanic Day with David Ashworth
Hiya Dave, I just wanted to say that yesterday was an incredibly powerful day and I gained a great deal from it. There isn't many people who would take you up a tree in the rain doing a meditation! I loved it 🙂 Best wishes Dave Take care
Kirk
---
One-to-One Shamanic Day with David Ashworth
Hi Dave,
Just wanted to say a huge thank you for Monday it was an absolutely amazing day for me, and since then I have been sitting in the light to practise holding it more. The energy radiating from my own heart at the moment is immense and I have been having a lot of universal healing through the Emerald Heart. It starts building up the minute I sit down and the feeling is that its so, so powerful! I work with it as a substitute for worry ha ha! Finally a shift has occurred!
I feel as though Monday was an attunement to the Emerald Heart and its awesome! So thank you!
Thanks for being such a fantastic channel for this wonderful system you have been chosen for.
With the most humblest of thanks,
Nicky.
---
Consultation with David
Dear David,
Thank you for another illuminating talk. I am very grateful for your guidance, and I look to the future with great enthusiasm.
N.
USA
---
The Essence of the Period
Dearest Dave,
Bless you for transferring this essence for me. Thank you for this beautiful gift 🙂
The reading encapsulates so much I have been feeling. Just when I felt myself lost, an incredible piece of Guidance comes from you to show me I am on the right path.
Thank you for being such a gift in my life Dave.
LS.
USA
---
The Essence of Grace
Oh Dave I've missed you and seeing you with that koala and reading about your connection with this fabulous tree has made my day! It was one of today's daily gifts which you speak about. Thank you as always for your wonderful words. Am so glad the trip went well for you all.
Justine.
London
---
The Essence of Grace
The essence of Grace comes to me with perfect timing, as essences always seem to do. So thank you for sharing these words on this particular day when I am looking for answers. I had just been writing prolifically throughout the night about an issue which I have had for some time, and unable to resolve because the person I need to talk to has been extremely evasive, due to their own fears! I put the thoughts and feelings from my heart into words on paper instead to help me find peace. I really feel that just seeing that one word 'Grace' has answered my questions this morning. I felt it deep inside. Thank you.
Caroline
United Kingdom
---
Autumn Equinox Distant Light Transmission
I have to say that the timing for this Distant Light Transmission could not have been more perfect for me as I am going through an intense time of finishing house renovations and putting my house up for sale.
On the first day of the Transmission my mind was running so fast I could hardly keep up with it. My body was in a state of absolute exhaustion with intense aches and pains from so much physical work. As much as I wanted to comfortably lie down under my blanket and receive, my body and mind were resisting like crazy.  As I breathed and set the intention to let go, I felt my hands and feet gradually getting very warm and a sensation of gently heated runny honey entering my temples. This seemed to calm down my monkey mind somewhat.  Everything that was coming up for me at the time started to feel very far away and of much less significance.
The next day I asked to receive the Light of the Emerald Heart, I felt as if I was being wrapped in a cocoon of gentle love. I could feel my hands and feet getting heavy and I felt a pressure on my forehead, then I was gone.  I thought for perhaps twenty minutes but when I looked at my watch an hour and fifteen minutes had passed. It took me a while to come too as I felt very different from when the transmission first began.
The third time I asked to receive the Light I could feel myself going deeper and deeper. I could not move my hands and feet even if I wanted too.  My body was pinned to the bed and I felt the Emerald Heart Light first bringing to the surface and then letting go any remaining anxieties and concerns. Random events were being played out then let go. Events I thought I had forgotten about came to the fore, which was really interesting! Now, nothing seems to matter as much. Everything seems to be much more manageable.  My aches and pains and monkey mind have calmed and dissipated.  I feel as if I can go back to trusting that all will flow rather than feeling that I have to interfere with everything due to my being out of balance.
It really was a very beautiful and profound experience, so different every time. I am so grateful for this opportunity because I am in a place of being calm and centred rather than the stressed out, manic state it was in on the first day that the Distant Light Transmission began.
Name supplied.
USA