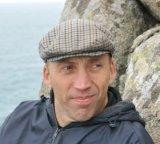 Emerald Heart School Elder, Tim Dyson, shares with the Blog some of the different ways that we offer for coming together in the Light of the Emerald Heart.
There has never been a better time to experience the Emerald Heart Light. Treat yourself in 2015 to a life changing experience.
---
Being in the Light Together
I love coming together with others in the Light of the Emerald Heart. It has a wonderful cosy feel of togetherness. It feels like we are enveloped together in something loving, soft and white with all the hard edges, the jarring feelings we normally feel in the world smoothed off. Sometimes it reminds me of when, as a group of kids, you build some kind of den and all sit in it together creating a feeling of just being together in a special way without adults. Of course, now we are adults but it captures something of that sense of magic.
We offer various ways to come together in the Light, all of which are very worthwhile, from regular Gatherings in people`s homes, to Being in the Light workshops, to our annual retreat in Lanzarote which i have been  very much looking forward to.  All of these are slightly different ways of using the Light with different emphasis and obviously over different lengths of time but all involve that magical sense of coming together within the Light, experiencing it together with others with a similar positive intention.  All create the effect of feeling connected to each other within the warm and loving embrace of the Light, becoming one heart.
So check our events tab, have a look at what is going on and come along to something that we are offering, you will be pleasantly surprised by how making a small effort and investment in yourself in one of the ways we offer the Light to you will bring you many rewards that far outweigh what you have put in. On March 20th I am organising a Being in the Light evening workshop with Dave Ashworth the Founder of the Emerald Heart School.  Dave has not led a Being in the Light Session in London for a long time due to other teaching commitments and demands on his time so this event will fill up quickly. Places are reserved by contacting myself on timdyson@talktalk.net to arrange payment etc.
 The Light honours action takers and those that through their intention to grow step forward into it. I have held regular Gatherings for a long time now, where we mediate, talk and share and I am even now still struck by the change in the faces of those attending. Often they arrive stressed from work, agitated and not at ease but after a period of time sitting in the Emerald Heart Light they start to smile and shine and leave looking happy and uplifted. When I hear the excuses and rationale from some who don't attend regularly but know the value of doing so it saddens me but we all make our choices and as the old saying goes "you can lead a horse to water but you can`t make it drink."
If you resolved at New Year to make positive changes to your life start acting on this now before another year has sailed by and you have still not taken the action you promised yourself that you would. I wish you all a bright shiny 2015 in which you find the courage and determination within yourselves to take those important steps in your self development that you keep intending to take.
Love, Tim
Elder of the Emerald Heart