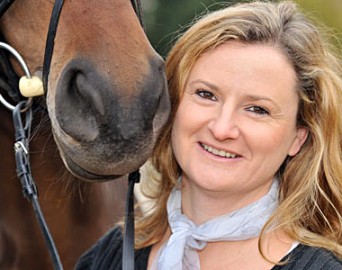 Emerald Heart Elder Sephora McElroy, shares with the Blog  some useful tips on how to negotiate this awkward time of density we are currently passing through.
                                              German and French translations below
---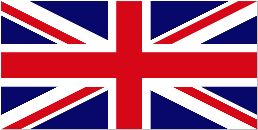 Density
Can you feel it as well? Do you feel heavy and tight? That everything is hard at the moment? It's no surprise that you feel like this. We have so many astrological, and this means for us Humans, energetic things going on. Just to remind you, we had the Eclipse, we had the Equinox, we had a Super Moon, and for those who have begun the 13 Moons Spiritual Journey with us, we had this as well. It's hard to cope with all this energies, so it's no wonder that things are dense at the moment.
I had a tough time these past few weeks
For me it was a tough time the last few weeks. I had loads of work and I moved house. Both are good things, but together quite a tough call. And for me it felt like everything was getting tighter and that if things keep getting tighter then I will burst. The Emerald Heart Light helped me and is still helping me to cope with these energies, because of the Light of the Emerald Heart I felt supported and carried throughout this period.
The Lightness of Spring
Since the Eclipse, the Spring Equinox and the 13 Moons Journey started, things are opening up again. Some of the planets, which were crowded into the single house of Pisces during the Eclipse, (causing a greater feeling of density), have moved into the next house. This lightens the situation somewhat. Spring and Summer is in the air. I still feel the tightness, but it feels like I'm past the peak. A bit like going up a mountain, it gets tougher and tougher going up to the top but once you arrive, you maybe quite exhausted, but you're happy you've made the effort to do it. Then you start going down, which is still work, but you know the hardest part is behind you.
Take some time to relax
So for all of you who felt the struggles of this period as well, I can assure you it's now getting easier day by day, you've done the hardest bit on a general energetic level. This is a normal cycle in the Universe; it's a bit like inhaling and exhaling, which we do as well. This time the Universe inhaled a bit deeper and the energies got very dense, but now the exhaling is starting it will be a big and great flow, because we have now so much to exhale. But before this takes place, try to have a few days off and relax a bit. Don't underestimate what you've done and what your energy system had to cope with. Like after a tough mountain tour, it's time to relax now, before you walk on.
With all my Love and Blessings
Sephora
---
Dichte
Kannst du es auch fühlen? Fühlst du dich schwer und eng? Das alles schwer ist im Moment?
Das ist kein Wunder, wenn du dich so fühlst. Wir haben im Moment so viele astrologische Besonderheiten und das bedeutet für uns Menschen, so viele energetische Besonderheiten. Nur um es dir nochmal ins Bewusstsein zu rufen, wir hatten eine Sonnenfinsternis, die Frühjahrs Tag- und Nachtgleiche, wir hatten einen Supermond. Es ist schwer so viele Energien zu verarbeiten, so dass es kein Wunder ist, wenn alles etwas dicht ist im Moment.
Für mich war es eine harte Zeit, ich hatte sehr viel Arbeit und hatte nebenbei noch einen Umzug zu stemmen. Beides grundsätzlich gute Sachen, nur beides zusammen etwas viel und anstrengend. Es fühlte sich für mich an als würde ich von Tag zu Tag enger werden und als würden sich die Dinge mehr und mehr komprimieren, bis zu dem Punkt wo ich glaubte, wenn sich die Dinge und ich noch mehr verdichten, dann zerspringe ich. Das Emerald Heart Licht hat mir über diese Zeit geholfen und hilft mir nach wie vor mit diesen Energien umzugehen. Ich habe mich durch das Licht des Emerald Heart zu jederzeit getragen und unterstützt gefühlt.
Nun seit die Eklipse und die Tag- und Nachtgleiche stattgefunden haben und das 13 moons Programm begonnen hat, öffnen sich die Energien wieder. Die Planeten wandern weiter und gehen aus ihrer geballten Ansammlung heraus, denn während der Eklipse war eine große Ansammlung im Zeichen Fische und dies hat uns die Dichte und Schwere noch mehr fühlen lassen. Frühling und Sommer ist in der Luft. Ich fühle die Kontraktion noch immer, doch für mich fühlt es sich so an, als wäre ich über den Gipfel. In etwas so, als würde man einen Berg besteigen, es wird härter und härter je näher man zu der Spitze kommt, aber wenn du da bist, dann fühlst du dich gut, wenn auch erschöpft, aber gut. Wenn du dann zurückgehst, dann weißt du, dass du noch etwas Weg und Arbeit vor dir hast, doch du weißt auch, dass du das härteste geschafft hast.
Für alle, die dies auch fühlten, ich kann euch versichern es wird nun von Tag zu Tag einfacher, du hast auf einer generellen energetischen Ebene den härtesten Teil hinter dir. Dies gehört zu einem ganz normalen Kreislauf im Universum, es ist ein bisschen wie der Atmen des Universums, es atmet ein und es atmet aus, genau wie wir. Dieses Mal, hat es etwas tiefer eingeatmet und die Energien haben sich extrem zusammengezogen, doch wenn es nun ausatmet, können wir sicher sein es wird ein besonders guten Fluss geben, denn wir haben ja nun sehr viel Atem zur Verfügung. Bevor es soweit ist, versuche dich etwas auszuruhen, denn unterschätze nicht, was du und dein Energiesystem geleistet haben. Wie nach einer anstrengenden Bergtour, ist es nun Zeit etwas auszuruhen, bevor du weitergehst.
Mit all meiner Liebe und Segenswünschen
Sephora
---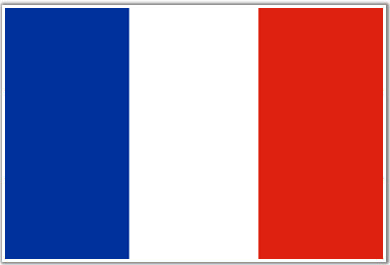 Densité
La ressentez-vous aussi ? lourde et tendue ? Que tout est difficile en ce moment ?
Il n'est pas surprenant que vous vous sentiez ainsi. Nous avons tant d'aspects astrologiques, et j'entends pour nous les humains, de choses énergétiques en mouvement. Simplement pour vous rappelez, nous avons eu l'Eclipse, l'Equinoxe, la Super Lune, et pour ceux qui ont débuté le programme des 13 Lunes, nous avons également cela. Il n'est pas simple de recevoir toutes ces énergies, il est donc évident que les choses sont actuellement dense.
J'ai eu un moment difficile ces dernières semaines.
J'ai eu énormément de travail et déménagé. Les deux étant de bonnes choses mais ensemble vraiment pas simple. Et pour moi il semblait que tout devenait de plus en plus tendu et que si cela continue je vais exploser. La Lumière du Cœur Emeraude m'a aidé et m'aide encore à faire face à ces énergies, parce que je l'ai senti me supporter et me porter dans ces moments.
La légèreté du Printemps
Depuis l'Eclipse, l'Equinoxe de Printemps et le début du programme des 13 Lunes, les choses s'ouvrent à nouveau. Plusieurs planètes se trouvaient en signe du Poisson durant l'Eclipse (causant un sentiment de densité encore plus fort), ont bougé vers la maison suivante. Cela radoucit en quelque sorte la situation. Le Printemps et l'été sont dans l'air. Je ressens encore la tension mais le pic est passé. C'est tout comme escalader une montagne, tout devient de plus en plus dur jusqu'au sommet, vous y êtes content mais aussi peut-être épuisé, mais heureux de l'avoir fait. Ensuite vous amorcez la descente, qui demande encore un effort, mais vous savez que le plus difficile est derrière.
Prenez le temps de vous relaxer
Donc pour tous ceux qui ont le même ressenti, je peux vous assurer que tout est en train de devenir plus simple de jour en jour, vous avez fait le morceau le plus éprouvant au niveau énergétique. C'est un cycle normal de l'Univers, un peu comme inspirer et expirer, ce que nous faisons aussi. Cette fois-ci l'Univers a inspiré un peu plus profondément et les énergies sont devenues très denses, mais maintenant l'expiration commence et ce sera un grand et merveilleux flux, parce que nous avons tellement à expirer. Mais avant que cela n'arrive, essayez de prendre quelques jours de repos et relaxez vous un peu. Ne sous estimez pas ce que vous avez fait et ce que votre système énergétique a du gérer. C'est un peu comme une rando physique en montagne, il est temps de se reposer, avant de repartir.
Avec tout mon amour et mes bénédictions
Sephora