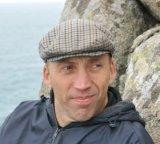 Emerald Heart Teacher and Elder Tim Dyson, shares with the Blog some important reasons not to delay reading this article.
Learn how the Reflection principal mirrors ones attitude and how with support from the Emerald Heart Light, positive change can manifest just by taking those small consistent steps forward.
---
Procrastination and the Law of Reflection
I have become convinced that Procrastination is certainly one of the biggest obstacles to spiritual growth and development.
This is because the Procrastinator does not trigger the Law of Reflection in their favour. We all do it, and it is something we all have to be somewhat vigilant about, but what I am talking about here is the person who is stuck in this as a habitual pattern. For this person, in their continuous refusal to take actions that would benefit them, prevents the Law of Reflection working to their advantage.
The Law of Reflection in Action
If you take no action in your own interest, you send the message to the Universe that you are alright as things are. You reflect a lack of movement and so the Universe reflects back to you a lack of movement. If you then whine about how nothing changes, who is responsible? Well, you are of course, but the person with this issue rarely wants to own it. If a person takes action, even one step towards creating a better life for him or herself, then you send a message of movement, of dynamism and a desire for change and this is where it gets interesting. The accounting procedure that occurs when we trigger the Law of Reflection in our favour is an interesting one, for even one small action invariably seems to be rewarded by far more than the amount of effort that we have invested in our one small action. The Law of Reflection in action is really rather awe inspiring to behold when our awareness can perceive it.
The Causes of the Problem
The reasons behind the Procrastination can sometimes be straight forward and easily resolved by the Emerald Heart Practitioner. It may be as simple as the person being afraid of making a mistake, so they are paralysed when it comes to making choices that will lead to action taking and change. The Practitioner merely gives the person a High Vibrational Liquid Light essence targeted onto this fear and it will dissolve, leaving them free to get on with their life. However, it may be deep seated issues of unworthiness that cause them to feel that they don't deserve a good life, or a complete lack of confidence in themselves and their own abilities. As long as the person follows the Guidance given by the Emerald Heart Practitioner, which will invariably entail taking small actions to change their situation, then in conjunction with using the essences to dissolve the fears, they will grow and make good progress.
The Solution
Whether you are currently working with a Practitioner or have never done so, it must be as obvious to you as it is to us, that the person who refuses to take even the smallest steps to change their life for the better will never have a better life. If you are a person with this issue then overcoming your Procrastination long enough to make an appointment is a huge step in the right direction and will begin to activate the Law of Reflection.
Love & Blessings,
Tim Dyson,
London, England
Elder of the Emerald Heart School of Enlightenment
---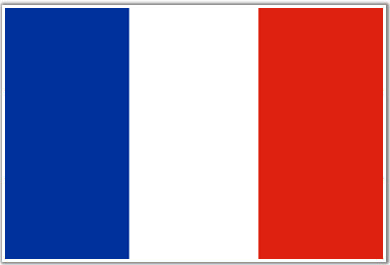 La Procrastination et la Loi de la Réflexion
Je suis parvenue à la conclusion que la Procrastination est sans aucun doute un des plus grands obstacles à l'éveil et au développement spirituel.
Tout simplement car la personne qui procrastine va à l'encontre de la Loi de la Réflexion. Nous le faisons tous, et il faut faire attention, mais ce dont je parle dans le cas présent est une personne bloquée dans son schéma habituel. Pour cette personne, et devant ce refus persistant d'entrer en action pour leur bien, la Loi de la Réflexion ne peut se déclencher.
La Loi de la Réflexion en Mouvement
Si vous ne prenez pas d'action dans votre propre intérêt, vous envoyez un message à l'Univers que les choses vous conviennent telles qu'elles sont. Vous reflétez un manque de mouvement et l'Univers vous le renvoie. Si vous vous plaignez que rien ne change, qui en est responsable? Et bien, vous bien sûr, et souvent la personne concernée ne voudra pas l'admettre. Si une personne agit, ne serait-ce qu'un pas vers la création d'une vie meilleure, vous envoyez alors un signal de mouvement, de dynamisme et un désir de changement et c'est ici que cela devient intéressant. Cette procédure que nous entamons avec la Loi de la Réflexion est très intéressante, en effet une petite action invariable peut être reconnue bien au-delà de l'effort fournit. La Loi de la Réflexion, une fois activé, est réellement impressionnante et inspirante à partir du moment où notre conscience la perçoit.
Les Raisons du Problème
Les motifs derrière la Procrastination peuvent être parfois directement et facilement résolus avec l'aide d'un professionnel du Cœur Emeraude. Cela peut être aussi simple que la peur de commettre une erreur qui paralyse la personne à l'idée de faire un choix lequel la conduira vers une action et un changement. Le professionnel ne fera que donner une essence de la Lumière sous forme de liquide vibrant visant les peurs et les dissolvant, et les laissant vivre leur propre vie. Il peut s'agir toutefois de troubles bien plus profonds par manque d'estime de soi, la personne pense qu'elle ne mérite pas une belle vie, ou un manque total de confiance en soi ou dans ses capacités. Tant que la personne suit la guidance du professionnel de la Lumière du Cœur Emeraude qui impliquera invariablement de prendre des petites actions afin de changer la situation, en utilisation conjointe avec les essences pour éliminer les peurs, la personne grandira et progressera.
La Solution
Que vous ayez travaillé avec un professionnel ou ne l'ayez jamais fait, cela doit être aussi clair pour vous que pour nous: la personne qui refuse de prendre la moindre décision et action pour changer sa vie vers du mieux n'aura jamais une vie meilleure. Si vous ressentez ce problème, prendre un rendez-vous et surmonter cette procrastination représente déjà un grand pas dans la bonne direction et stimulera l'activité de la Loi de la Réflexion.
Avec tout mon amour et ma bénédiction,
Tim Dyson,
Ainé de l'Ecole à l' Eveil du Cœur Emeraude
Londres, Angleterre