The beliefs we have about ourselves shape who we are and how we function in the world.
Lynne Shaw shares a negative belief she created about herself at a young age and the journey she has been taking to release it.
French translation below
---
Throughout my life, but particularly from my adolescence on, I believed that there was something wrong with me, that some part of me was deeply flawed.
Without realizing it, the belief and words "There must be something wrong with me", became my personal mantra that looped round in my mind. It became my rationalization for everything that happened to me.
This belief was so insidious; it penetrated every aspect of my life, and being.
Where Did This Belief Come From?
This belief was originally a coping mechanism. I was an incredibly sensitive child who really did not understand how people functioned. I did not understand the games of power, control and manipulation that are so prevalent in our society. (As most children don't.) I particularly did not understand how people could be so cruel to each other.
When I was younger, the shock of some experiences and encounters were just too much for me, so I developed this belief as a coping mechanism.
I Distanced Myself From Feeling
In order to distance myself from feeling the feelings around a particular incident because it was so heartbreaking to me, it seemed easier to blame myself. (It seems crazy, but in my child's mind it all made sense.) I could say that this experience had happened to me because there is something wrong with me, not because there was an issue with the perpetrator, but with me. It was also a way of coping with the fact that even if I explained what had happened, I was not believed. So in a way, this coping mechanism got everyone off the hook. Except me.
I Destroyed My Sense of Self
By denying myself the opportunity to experience my feelings about an incident and see the truth in an experience, by blaming myself, I destroyed my sense of self and belief in myself.
Of course it also rocked my confidence in myself too.
It is heartbreaking to see that this was the strategy I developed as a child and carried into adulthood, as it has been so deeply damaging to me. Yet the Light of the Emerald Heart reveals the truth and once it has been uncovered it is possible to emancipate yourself from the thoughts and behaviours that we create that do not serve us.
How The Emerald Heart Light Supports My Healing Journey
Fortunately I walk a spiritual path with the Emerald Heart that has tools to help me evolve, heal and renew. I take Emerald Heart essences, Keys of Liquid Light, to gain a deeper acceptance of my feelings and myself. I self-heal through Divine Plan Healing sessions to release the thought pattern and regret that I feel at denying my truth for all these years. If I get stuck or need more support, or Guidance, then I make an appointment with my Emerald Heart Practitioner to move forward through this. I am so grateful to have these resources to help me uncover this belief and to free myself from this.
If you feel that the Emerald Heart Essences would support you on your journey please click for more details:
http://www.davidashworth.com/essences.php
If you would like to learn more about The Divine Plan Healing System , please click for more details:
http://www.emerald-heart.com/healing.php
To schedule a session, please click:
http://www.emerald-heart.com/healers.php
If you feel that you would benefit from working with an Emerald Heart Practitioner, please check the Practitioners:
http://www.emerald-heart.com/practlist.php
I wish you joy and freedom in releasing the beliefs that no longer serve you too.
Many blessings!
Lynne Shaw
Elder of The Emerald Heart School of Enlightenment
New York, USA
---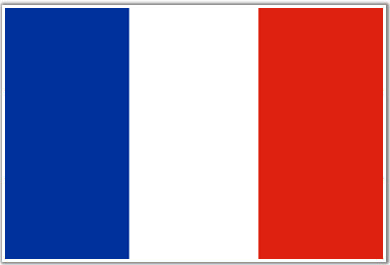 Je pensais que quelque chose n'allait pas chez moi
Les pensées que nous avons de nous-mêmes nous façonnent tout comme notre rapport au monde. Lynne Shaw partage cette image négative qu'elle s'est faite d'elle-même depuis son plus jeune âge et son long cheminement pour s'en libérer.
---
Tout au long de ma vie et plus particulièrement à partir de mon adolescence, j'ai toujours pensé que quelque chose ne tournait pas rond chez moi, qu'une partie de moi était profondément imparfaite. Sans même le réaliser «Quelque chose va pas chez moi » était devenu mon mantra personnel et tournait en boucle dans mon esprit. Cela devenait la cause même de tout ce qui m'arrivait. Cette idée était si insidieuse qu'elle pénétrait tous les aspects de ma vie et de mon être.
D'où venait cette pensée?
Cette croyance était à la base un mécanisme de défense. J'étais un enfant incroyablement sensible qui ne comprenait vraiment pas du tout comment fonctionnait les autres. Je ne comprenais pas les jeux de pouvoir, de contrôle, de manipulation, omniprésents dans notre société (comme la plupart des enfants). Je ne comprenais pas du tout comment les gens pouvaient faire preuve d'autant de cruauté envers les autres.
Quand j'étais jeune, certaines rencontres et expériences m'ont choquées, bien trop, et j'ai donc développé cette pensée comme un mécanisme d'adaptation.
Je me suis éloignée des sentiments
Afin de prendre de la distance avec mon ressenti, les sentiments liés à un incident particulier qui m'étaient trop insupportables, il a semblé plus simple de m'en prendre à moi-même. (Cela peut sembler fou mais dans mon esprit d'enfant cela prenait sens.) Je pouvais dire que cette expérience m'arrivait uniquement parce que quelque chose n'allait pas chez moi, la personne ayant un problème n'était pas le responsable mais bien moi. Là aussi il s'agissait de prendre sur moi puisque même si j'expliquais ce qui s'était passé, on ne me croirait pas. D'une certaine façon, ce mécanisme arrangeait tout le monde, moi excepté.
J'ai détruit ma propre conscience de moi-même
En rejetant tous sentiments survenant suite à un incident et en niant la vérité d'une expérience, en me posant comme responsable, j'ai anéanti mon estime de moi-même et je ne croyais plus en moi. Bien entendu tout cela a également ébranlé la confiance que j'avais en moi.
Il est si désolant de voir que cette stratégie développée pendant mon enfance a perduré jusqu' à l'âge adulte et m'a beaucoup fait souffrir.
Pourtant la Lumière du Cœur Emeraude m'a révélé la vérité et une fois découverte il est possible de s'émanciper et contrer ses pensées et comportements que nous créons et qui ne nous rendent pas service.
Comment le Cœur Emeraude m'aide dans ce parcours de guérison
Heureusement, j'ai suivi un chemin spirituel et les outils du Cœur Emeraude m'ont beaucoup aidé à évoluer, me soigner et me renouveler. Je prends des essences du Cœur Emeraude, clés de la lumière liquide, afin de mieux accepter mes sentiments les plus profonds et moi-même je me soigne au travers du Divine Plan. Les sessions de guérison m'aident à me détacher de ce schéma de pensées et des regrets que j'ai d'avoir refusé la vérité durant toutes ces années.
Lorsque je suis bloquée ou j'ai besoin de support, ou d'un guide, alors je prends rendez-vous avec mon professionnel du Coeur Emeraude afin d'avancer. Je suis tellement reconnaissante d'avoir ces ressources me permettant de percer à jour cette croyance et m'en délivrer.
Si vous pensez que les Essences du Cœur Emeraude vous aideraient dans cette voie, veuillez consulter ce lien http://www.davidashworth.com/essences.php
Si vous souhaitez en savoir plus sur le Système de Guérison Divine Plan, voici plus d'informations http://www.emerald-heart.com/healing.php
Pour programmer une séance http://www.emerald-heart.com/healers.php
Si vous ressentez le besoin d'être accompagné par un professionnel, contactez le http://www.emerald-heart.com/practlist.php
Je vous souhaite tout le bonheur et la liberté essentiels pour vous extraire de ces croyances qui ne vous servent plus.
Toutes mes bénédictions!
Lynne Shaw
Ainée de l'Ecole à l'Eveil du Cœur Emeraude
New York, USA