Ian Mills – Pendulum Dowsing
Introduction
I have a love of dowsing, specifically pendulum dowsing. It has become a valuable tool for me in life and I regularly experiment with different techniques. Of course pendulums can never replace the accuracy of feeling at a heart level, but it can give quick responses to questions thus speed up any process one may be working on.
First Influences
I was first captivated by dowsing after reading the Tintin cartoon adventure books many years ago. Professor Calculus was a hero of mine. An eccentric academic, who was never separated from his pendulum, using it every minute of waking consciousness, asking it questions. This over reliance on dowsing cannot necessarily be recommended but it got me hooked.
Later, as I grew up, I became interested in alternative health and a number of leading Practitioners I visited had one thing in common: Their use of pendulums.
What is dowsing?
Very simply the pendulum is a tool to bypass the intellectual process. It keys directly into one's Higher Self to receive yes or no responses to questions asked, by way of minute muscle movements that can swing the pendulum in a previously established yes or no direction.
What is a Pendulum?
A pendulum is generally a symmetric object, often a crystal but could also be a key or anything of weight, suspended by chain or chord that can swing freely. The length of the chain or chord is really the choice of the user.
What can Pendulums be used for?
Pendulums can be used for many things but predominantly I use my dowsing for spiritual and health related issues. When not used in client work, I use a pendulum for identifying what daily essences are required for my own needs to help dissolve whatever personal issues are at a prominence, or to discern the healthiest food in a supermarket, good and bad energy spots in the home etc.
I have never quite got to successfully dowsing Lottery tickets yet though, but I live in hope.
What type of Pendulum Do I Need?
There are a great variety of pendulums available and a person interested in dowsing can start off with anything suspended on a string to practice and see if they have a feel for it. Most people have.
Your choice of pendulum would very much be linked to what resonates with you and what feels right for you to use. For example I have many pendulums made from different crystals and I seem to keep one for a while, then a different one may wish to be used. My current pendulum is black agate, light in weight with a short chain. Ideal for indoor use.
One step further

I have taken my love of dowsing to another level and am able to supply pendulums that are charged with The Emerald Heart Light in a crystal of your choice. Where possible I can also offer a regular or short chain. I can make recommendations as to what kind if pendulum would be most aligned to you and very soon, I will be offering customized pendulums built from the ground up and charged with the Emerald Heart Light.
Other services available are a range of Emerald Heart Light charged crystals. I offer a dowsing service to identify a specific crystal that can support you at this time and offer it charged with the Light of the Emerald Heart in a small bag so one can carry it daily.
If you already have a favourite pendulum or crystal, I offer the facility to charge your item with the Emerald Heart Light. Each charge would last 3 months and the crystal can be energetically cleaned as usual without effecting the charge.
With Love
Ian Mills
Elder of Emerald Heart School of Enlightenment
Stockholm
---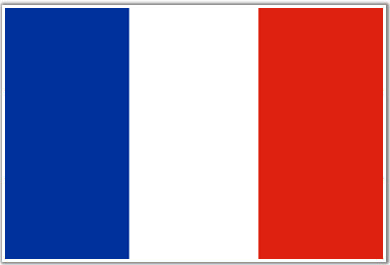 Ian Mills – La radiesthésie par pendule
Introduction
J'ai une passion pour la radiesthésie et plus particulièrement pour le pendule. C'est en effet devenu un outil précieux dans ma vie et je m'en sers régulièrement avec différentes techniques. Bien entendu le pendule ne peut jamais remplacer la justesse du ressenti par le coeur, mais il peut me fournir rapidement des réponses et m'aider à avancer dans tous les processus sur lesquels je travaille.
                                                                    Premières Influences
J'ai été au départ captivé par la radiesthésie après avoir lu les bandes dessinées de Tintin il y a quelques années. Le Professeur Tournesol était un de mes héros favori. Un universitaire excentrique, toujours accroché à son pendule, l'utilisant et le questionnant en permanence. Cet excés de confiance en le pendule n'est en fait pas des plus recommandables mais cela m'a fasciné.
Plus tard, en grandissant, je me suis intéressé aux médecines alternatives et de nombreux praticiens rencontrés avaient un point commun: l'usage du pendule.
Qu'est-ce que la radiesthésie?
Le pendule est tout simplement un outil de contournement du processus intellectuel. Il remonte directement vers le Moi profond et reçoit des réponses positives ou négatives aux questions posées, en l'espace d'une minute, les mouvements musculaires l'entrainent dans un balancement vers une direction préétablie du oui ou non.
Qu'est-ce qu'un Pendule?
Un pendule est généralement un objet symétrique, souvent en cristal toutefois il pourrait tout à fait être une clé ou tout objet ayant un poids, suspendu sur une chaine ou une corde et se balançant librement. La longueur de la chaine ou de la corde est vraiment laissée au choix de la personne.
Comment peut-on utiliser un pendule?
Les pendules peuvent être utilisés pour différentes raisons, pour ma part je leur fais appel pour les questions spirituelles et de santé. Quand je ne l'utilise pas pour les clients, je m'en sers pour identifier quelles sont les essences dont j'ai besoin afin de résoudre mes problèmes personnels les plus pesants, ou sélectionner la nourriture la plus saine au supermarché, ou déceler les bons et mauvais points énergétiques de mon habitation etc.
Je n'ai encore jamais considéré mon pendule pour les tirages de la loterie mais je vis avec l'espoir.
De quel type de pendule ai-je besoin?
Il y a une grande variété de pendules disponibles et une personne intéressée par la radiesthésie peut débuter avec n' importe quel objet sur un cordon pour pratiquer et ressentir. La plupart des personnes ont ce pouvoir.
Le choix de votre pendule est étroitement lié à ce qui vous parle et comment vous envisagez son utilisation. J'ai par exemple différents pendules en cristal, je m'attarde sur l'un pendant un certain temps puis un autre peut attirer mon attention. Mon pendule actuel est une agate noire, il est léger et monté sur une petite chaine, parfait pour une utilisation en intérieur.
Un pas de plus

J'ai porté mon amour de la radiesthésie vers un nouveau niveau et je peux apporter aux pendules la lumière du Coeur Emeraude dans le cristal de votre choix. Je peux aussi offrir une chaine, moyenne ou courte, selon les possibilités. Je peux également vous prodiguer des conseils pour le choix de votre pendule, sélectionner celui qui le plus en phase, et bientôt je pourrai proposer des pendules de ma création chargés de la Lumière du Coeur Emeraude.
D'autres services sont disponibles notamment les cristaux emplis de la Lumière du Coeur Emeraude. Je peux identifier quel cristal serait votre meilleur allié à un moment donné et le nourrir de la Lumière du Coeur Emeraude dans un petit sachet et ainsi le porter au quotidien.
Si vous disposez déjà de votre pendule ou cristal favori, je vous offre la possibilité de le charger avec la Lumière du Coeur Emeraude. Une recharge dure environ 3 mois et le cristal peut être purifié énergétiquement sans besoin de le changer.
Avec tout mon Amour
Ian Mills
Ainé de l'Ecole du Coeur Emeraude
Stockholm / Suède