The Emerald Heart Light Transmission
Autumn /Spring Equinox
 21st to 23rd September 2016
Our Gift to You
(See below for German, Spanish, Swedish, Dutch and French translations.)
---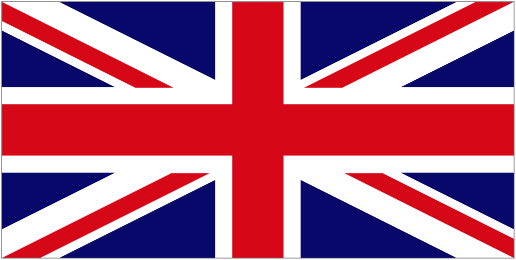 Emerald Heart Light Transmission
During each Equinox and Solstice, the Emerald Heart Light is available across the world to those who wish to experience this amazing, transformational Light.
What is The Emerald Heart Light?
It is a Light which opens your heart. It illuminates the truth within you. It helps you to become more connected with yourself, with more clarity and focus for your life mission.
Times for This TRANSMISSION:
From 1.00am on the 21st to midnight on the 23rd September at your local time.
The Light will be available for you for Three Full Days without charge.
To receive The Emerald Heart Light, all you need to do is:
REGISTER at the Light Transmission Page on the Emerald Heart BLOG here:
---
Emerald Heart Licht-Übertragung
Während jeder Tagundnachtgleiche und Sonnenwende ist das Emerald Heart Licht weltweit für alle verfügbar, die dieses unglaubliche, transformative Licht erfahren möchten.
Was ist das Emerald Heart Licht?
Es ist ein Licht, dass das Herz für die Wahrheit in deinem Inneren öffnet und dir hilft, dass du mehr in Kontakt mit dir selbst kommst, mit mehr Klarheit und Fokus für dein Leben.
Zeiten für diese ÜBERTRAGUNG:
Vom 21. ab 1.00 Uhr morgens an bis Mitternacht am 23. September jeweilige Ortszeit. 
Das Licht wird dir für Drei Volle Tage kostenlos zur Verfügung stehen.
Wir hoffen, dass es dir gefällt.
Um das Emerald Heart Licht zu empfangen musst du nur Folgendes tun:
REGISTRIERE dich auf der Seite zur Lichtübertragung auf dem Emerald Heart Blog hier:
---
La transmisión de la Luz del Emerald Heart
Durante las estaciones de Equinoccio e Solsticio la Luz del Emerald Heart está disponible en todo el mundo para todos aquellos que desean experimentar esta asombrada y transformadora Luz del Emerald Heart.
¿Qué es la Luz de Emerald Heart?
Es la luz que abre el corazón para descubrir la verdad que hay en ti, prestándote ayuda en establecer el contacto contigo mismo con más claridad y concentración para tu vida.
Horario de Esta TRANSMISIÓN:
Desde la una de la madrugada del 21. hasta la medianoche del 23. de septiembre
Según hora local tuya.
En este tiempo la Luz estará disponible para ti gratuitamente durante los tres días enteros.
Esperamos que lo disfrutes.
Para poder recibir la Luz del Emerald Heart lo único que necesitas hacer es:
REGISTRARTE en la Página de la Transmisión de la Luz del Blog del Emerald Heart here: 
---
Emerald Heart Ljusöverföring  
Under varje höst- och vårdagjämning samt sommar- och vintersolståndet är Ljuset från the Emerald Heart tillgängligt över hela världen för alla som önskar en upplevelse av detta fantastiska transformerande Ljus.
Vad är Ljuset från the Emerald Heart?
Det är ett Ljus som öppnar ditt hjärta för den sanning du bär inom dig. Det hjälper dig att komma i mer kontakt med dig själv, ge dig större klarhet och fokus i ditt liv. 
Tider för denna Ljus ÖVERFÖRING:
Från 01,00 den 21 till midnatt den 23 September lokal tid.
Ljuset kommer att vara tillgängligt för dig under tre hela dagar utan kostnad.
Vi hoppas du kommer att ha utbyte av det.

Allt du behöver göra för att ta emot Ljuset från the Emerald Herart är att:
REGISTERA dig på sidan för Ljus överföring på the Emerald Heart BLOG har:
---
Emerald Heart Lichtoverdracht
Tijdens elke equinox en zonnewende is het Emerald Heart Licht beschikbaar voor iedereen die dit bijzondere transformerende Licht wil ervaren.
Wat is het Emerald Heart Licht?
Het is een Licht dat je hart opent waardoor je de waarheid in jezelf ziet. Hierdoor wordt je meer verbonden met jezelf, en krijg je meer helderheid en focus op je eigen leven.
Wanneer is de Lichtoverdracht:
Van  21 september om 1.00 's ochtends tot 23 september middernacht.
Het Licht is er voor jou. Drie dagen lang zonder enige kosten.
We hopen dat je er van gaat genieten.
Het enige wat je moet doen om het Licht te ontvangen is het volgende:
Registreer je e-mailadres op de  van Emerald Heart BLOG HIER:
---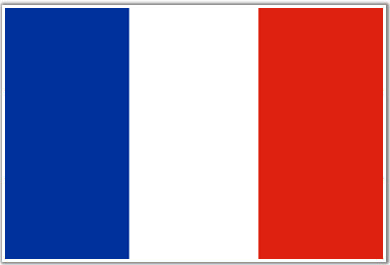 La Transmission de la Lumière d'Emerald Heart
Pendant chaque équinoxe et solstice, la Lumière d'Emerald Heart est disponible à travers le monde entier pour tous ceux qui aimeraient connaître cette Lumière magnifique et transformationnelle.
Qu'est-ce que cette Lumière d'Emerald Heart?
C'est une lumière qui ouvre le coeur pour vivre la vérité en vous. Elle vous aide à être plus connecté avec vous-même, avec plus de clarté et vous aide à être plus centré sur votre vie.
Les horaires pour cette TRANSMISSION:
De 1 h du matin du 21 septembre 2016 jusqu'à minuit au 23 septembre 2016
(à votre heure locale)

La Lumière sera disponible pendant 3 journées entières sans frais.
Nous espérons que vous l'apprécierez.
Pour recevoir la Lumière d'Emerald Heart, il vous suffit de faire la chose suivante:
Enregistrez-vous à la page Transmission de Lumière dans notre blog:
.