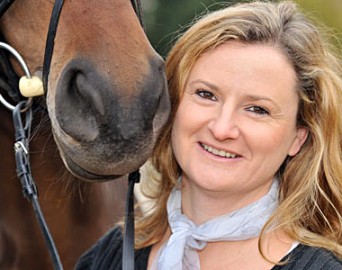 Emerald Heart School Elder from Germany, Sephora McElroy, shares with the Blog her experiences involving emotional triggering arising from clashes with others and shares her strategies for how she changes state to a balanced, centred mindset  when these situations arise.
---
When you feel attacked
Sometimes in life we do things that other people do not like and they often react really strongly to them. They try to put their needs first and so do we which causes problems. Often we can talk about our different needs and find a solution in good way. However, this is not always the case as something is triggered in us or in them and there is a big reaction. We can get angry, sad, disappointed – all sorts of difficult emotional states get triggered.
Choices for actions
For me it was mostly anger that was coming up. It was the anger that I had allowed somebody else to lead me away from the right choices for me, to lead me away from myself.  Of course, I had a reaction and didn't want to allow this. But we have choices about how we act and feel. I try every day to see what is happening so that I don't go again into my habitual angry reaction, when somebody is trying to lead or influence me in a way that is wrong for me. Often it feels horrible and you really feel attacked by somebody else when they get angry that they can't get you to act in the way that they want you to. They may even do or say awful things to you. It's so easy to answer with anger or do something evil back to them and is a tough lesson to learn not to do so.
I have had many situations in my life, when I just went into anger and it was so easy to do so. I still often do so in the very first moment but then I feel what I am doing to myself when I go this way, how much it damages me. I feel really awful. I can feel it in my whole system and in my body how awful this is when I allow my mind to lead me into the anger state.
Way out of the situation
I received many situations from the universe for me to learn how to deal with this, and for sure I am far away from having totally dealt with it. More and more I have this one second where I feel I have a choice which way to go. More often now, I choose to not go the route of anger. I try to see the other person's needs behind all this, not just to see how the other person is trying to get them met. In this way very often I can feel sympathy for the other person and then it is easier to find a way out of the situation.
Lead the energy
It is not easy but it is important not to give any more energy into a mad situation. Often we magnify the situation; our mind is going crazy with what we want to do to the other person, how can we pay back etc. and we poison ourselves more and more. Try not to give more energy to it than is in it already. Send it back to them, or let it move through. Try to stay calm and try to trust that everything will be fine and that things will work out for you perfectly. You will find out from this kind of mindset – things will work out perfectly for you.
I wish you all the best and a happy life!
With all my Love and Blessings,
Sephora McElroy
Elder of the Emerald Heart School of Enlightenment
Bensheim, Germany