This coming Sunday the Divine Plan Healing System for women is celebrating its 4th anniversary. As we hoped for, the Divine Plan is growing worldwide. To celebrate our anniversary we invite you (women and men) to receive a free distant healing. As part of this celebration Harriët (the Mother of The Divine Plan) is also offering a generous discount on the distant healer training.
The Divine Plan Healing School celebrates 4 years of attuning healers. More and more women from all over the world hear the calling of Mary Magdalene, the Source of the Divine Plan Healing System and then sign up for either an online distant training or a local training. The feedback we get is that the Divine Plan is a great and a too-simple-to-believe tool for self-healing, self-development and spiritual growth. Again and again we receive feedback of amazing experiences through the heart-opening Emerald Heart Light and the soothing Love of Mary Magdalene. Worldwide, women share stories about how they are able to heal and grow their feminine aspects, be it on the physical, emotional, mental, spiritual or energetic levels.
New developments for German speakers
For the people in Austria, Germany and Switzerland we have great news. Thanks to Divine Plan Healer Alexandra Meyn all German speakers are now able to receive Divine Plan healings and trainings in their own language. It was a real gift for us when Alexandra suddenly felt the calling to translate our materials and extensive website. Now even our unique Light-carrying jewellery can be purchased in a German webshop!
---
---
The first response from our German speakers was very good: in September Alexandra and I trained and attuned 8 lovely women in Munich, Germany. At the event they all purchased Divine Plan pendants or earrings crafted from emerald and pink sapphires, and we had great fun seeing how our jewellery lit us up. Angelica, Claudia, Daniela, Dorit, Jasmin, Natalia, Nicole and Veronika are now in their Growth Period in which they practise healings on themselves and others. In a few months' time I expect them to be ready to receive their certificate of Professional Divine Plan Healership.
Good news for the Dutch
For the Netherlands we also have good news. Last summer Divine Plan Healer Corien Mechielsen felt inspired to translate our second manual for the advanced healing techniques into Dutch. Thank you for your ongoing support Corien!
Amsterdam 2018 event for all Divine Plan Students and Healers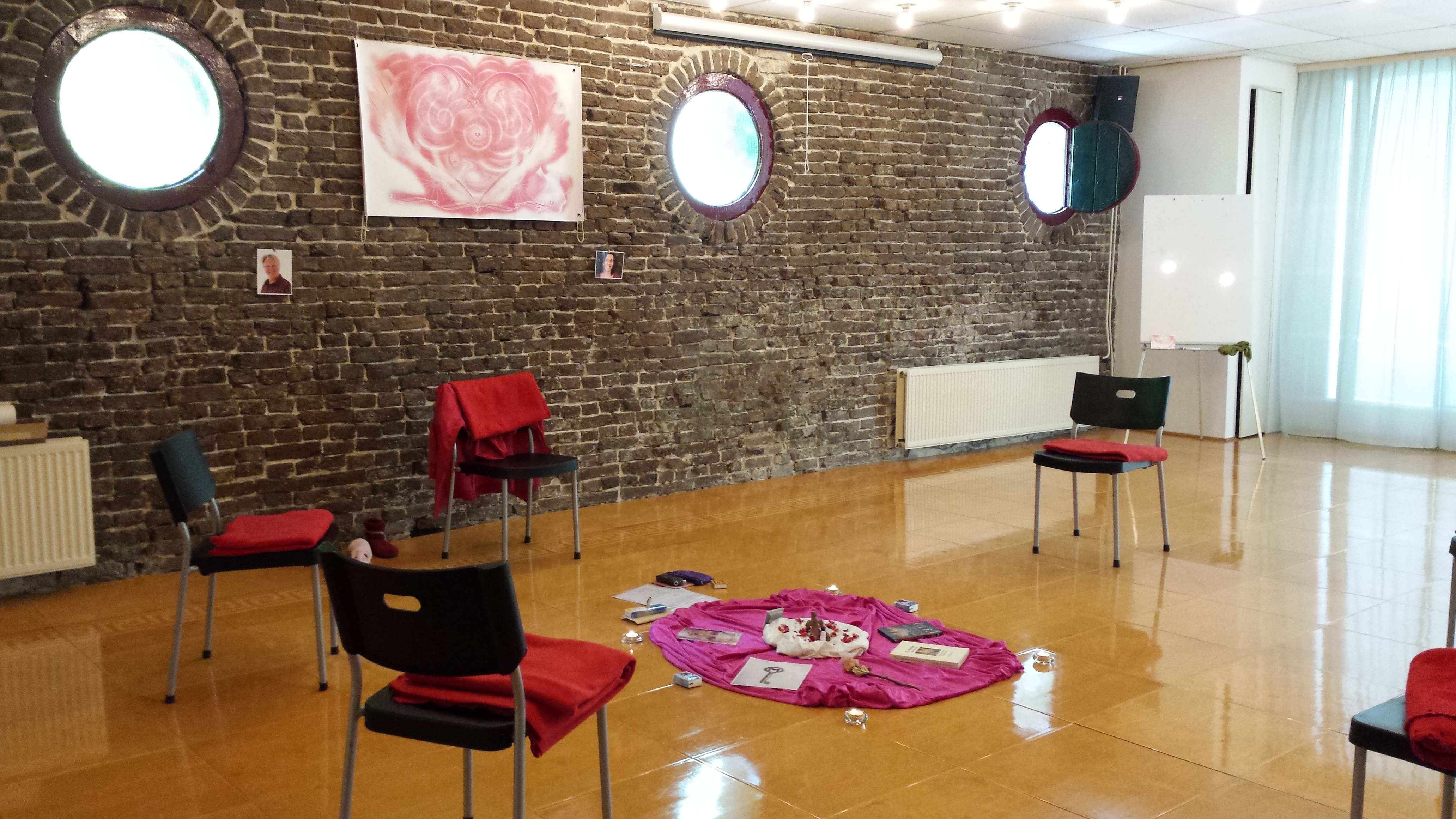 Continuing our expansion, 2018 will be a special year celebrating our 5th anniversary. This will be hosted in Amsterdam with a 2 day Divine Plan event for all Divine Plan students and healers from all over the world (English spoken). Don't miss out, get your attunement now! And keep the weekend of 20 and 21 October 2018 free in your new diary 🙂
Last summer we had a kind of try-out with an event for all Dutch Divine Plan Healers. It was an impressive day, with a powerful channeling of Mary Magdalene about the womb and lots of sharing. Good connections were made between the Dutch Divine Plan Healers and Corien launched her new raw chocolate. It is called "Petals of the Heart" – inspired by David Ashworth's saying "With every tear drop that falls, another petal of the heart opens."
A generous discount of 70 Euros on our Healer Training if you decide now
Are you a woman and do you also long to step into your individual feminine blueprint, on to your path and into your gentle power? Would you like to evolve with the support of the Emerald Heart Light and Mary Magdalene's Love? We have a special offer for you. This offer only lasts till the 1st of November, so don't miss it. If you register now you will only pay 399.- euro for your healer training instead of 469.
How can I be trained long distance?
Of course you may come over to the lovely cities of Amsterdam or Munich, but maybe you prefer to receive your attunement and training via online video. More and more people choose this option. I have trained women via online video in England, Germany, Ireland, New Zealand, Switzerland and the USA. If you prefer to visit Amsterdam we will need 1 full day, either on a week day or a weekend day. For the online choice, we work with Skype or Zoom and this will take 3 slots of about 2 to 2.5 hours. Of course we will choose the dates which suit you best.
Free Divine Plan Distant Healing
And now about our special free of charge offer. On Sunday the 22nd of October you can receive a Divine Plan distant healing in the comfort of your own home. You do need to sign up though, so that I know where to send the healing. The Divine Plan Distant Healing starts at 8pm your local time – wherever you are in the world. After signing up, you will receive an email with instructions on how to prepare for your healing
Prolong and deepen your healing with the Divine Love essence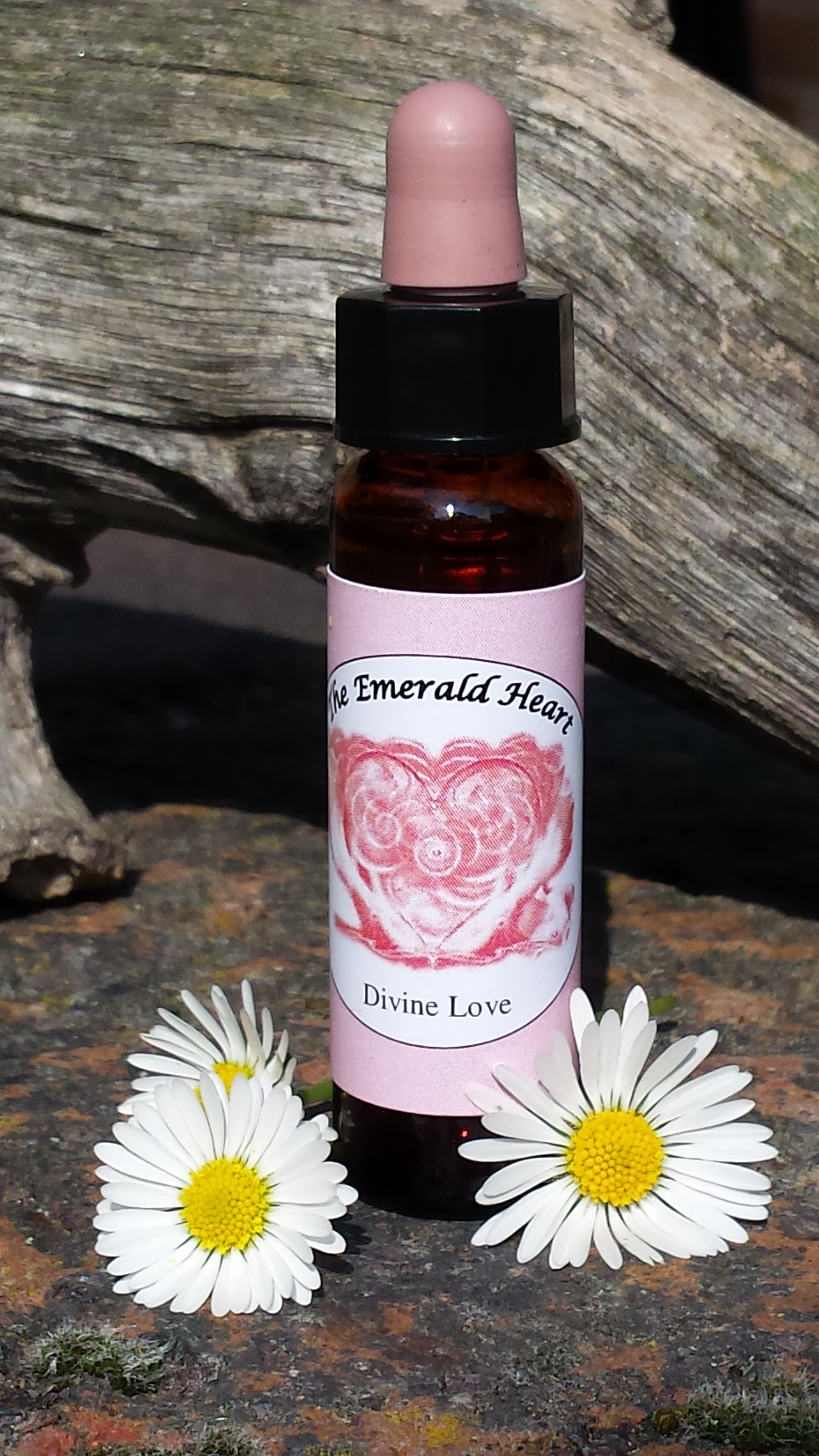 If you like, you can deepen and prolong your free healing for 6 weeks (!) with the Divine Love essence. The intake is 3 drops, 3 times a day until your bottle is empty.
Do you know anyone who might benefit from a free healing or a healer training? Please do share this blog.
Last but not least I want to thank all Divine Plan Students, Healers and participants of our long distance healings and other events for bringing the Emerald Heart Light and the Love of Mary Magdalene into the world. Each time you receive our wonderful mixture of the Divine Masculine and the Divine Feminine into your heart, it radiates a bit more of this perfectly balanced Divine Light into the world.
Harriët Kroon, Amsterdam, the Netherlands
Mother of the Divine Plan Healing System
Founder of the Divine Plan Healing School
Elder of the Emerald Heart School of Enlightenment
More on Divine Plan Healing in general: